Tales from Sector Alpha-8 is an all-ages comic book series I created that tells the stories of different robots inhabiting Sector Alpha-8.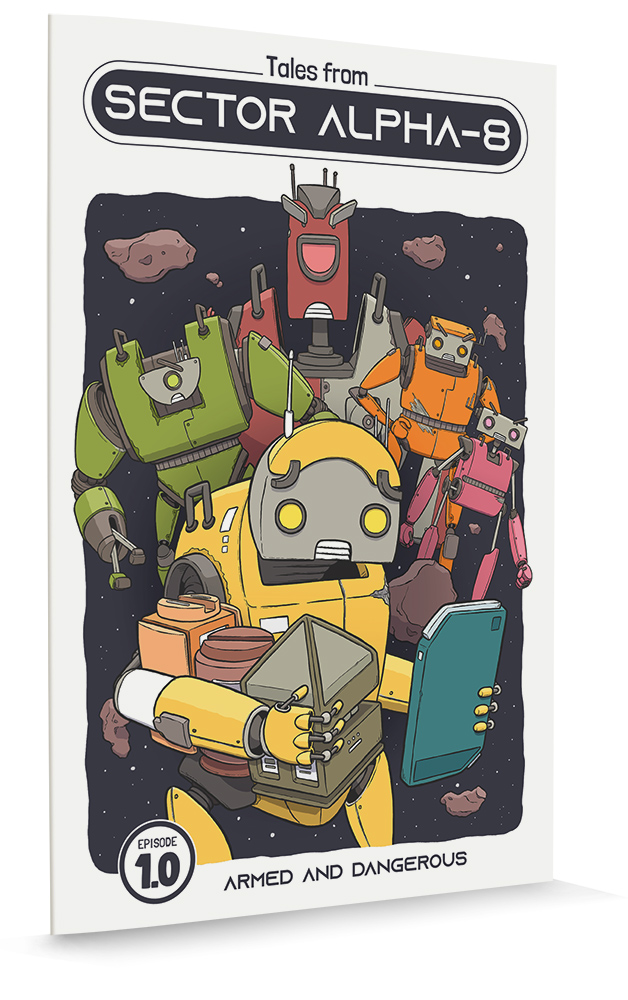 In "Episode 1.0: Armed and Dangerous" we meet Rex, a broken and old industrial robot making a routine delivery to nearby Station DK-35. An unexpected encounter pushes him to take action, and in the process turn his perceived flaws into an advantage.
"Armed and Dangerous" is the first episode in an ongoing, all-ages comic book series that explores the world of Sector Alpha-8 … the ONLY Class-5 bio-free exclusion zone in known space!
Buy/read a digital copy on comiXology and Kindle.
$1.99, or if you subscribe to comiXology Unlimited you can read it for FREE!
Buy a digital PDF or physical copy at IndyPlanet.
$1.99 for PDF or $3.99 + shipping for physical copy.
*** Agents, Editors, Art Directors, and Publishers: Contact me if you are interested in my work and would like to see the full comic.