Tales from Sector Alpha-8 is an all-ages comic book series I created that tells the stories of the different robots that inhabit a unique area of space called Sector Alpha-8.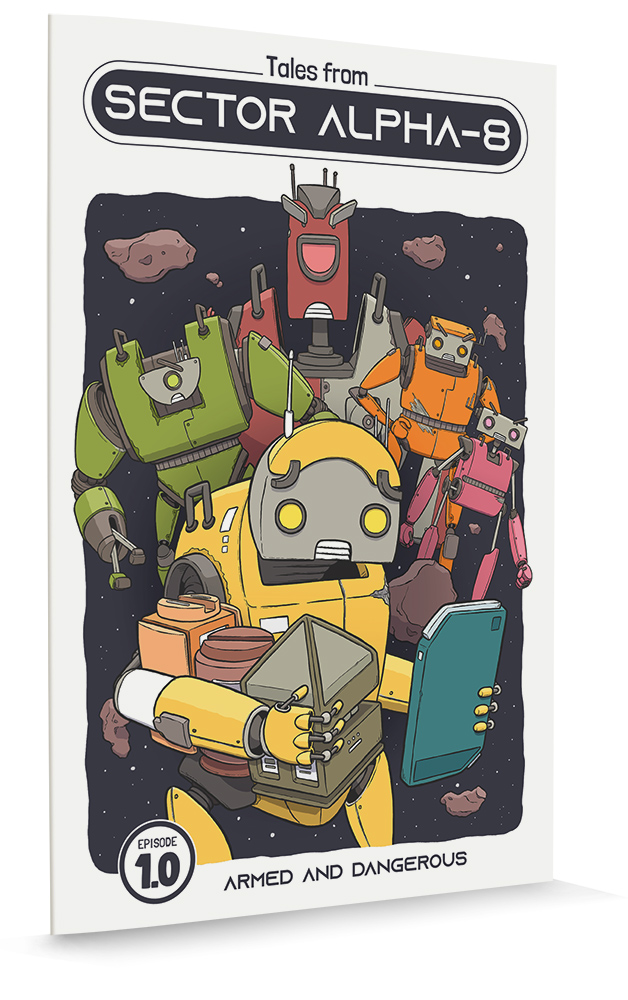 In "Episode 1.0: Armed and Dangerous" we meet Rex, a broken and old industrial robot making a routine delivery to nearby Station DK-35. An unexpected encounter pushes him to take action, and in the process turn his perceived flaws into an advantage.
"Armed and Dangerous" is the first 24 page issue in an ongoing, all-ages comic book series that explores the world of Sector Alpha-8 … the ONLY Class-5 bio-free exclusion zone in known space!
---
Two Ways to Get the Comic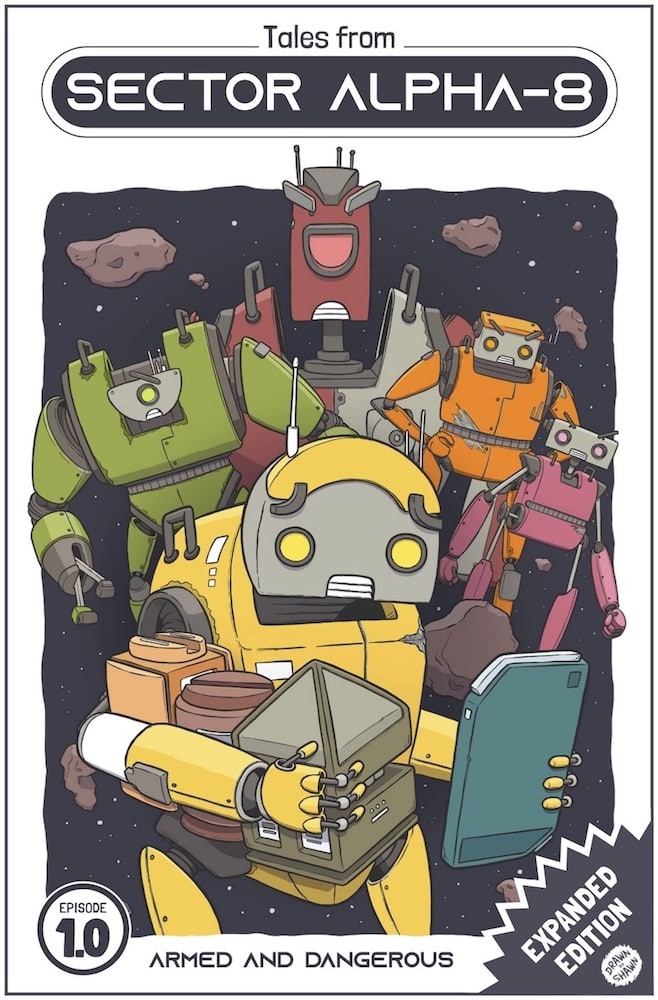 Option 1: Buy Digital "Expanded Edition" Comic on Ko-Fi
You can support me by purchasing the comic for just $2 (or more if you would like), which is the comic AND bonus content including development drawings and commentary.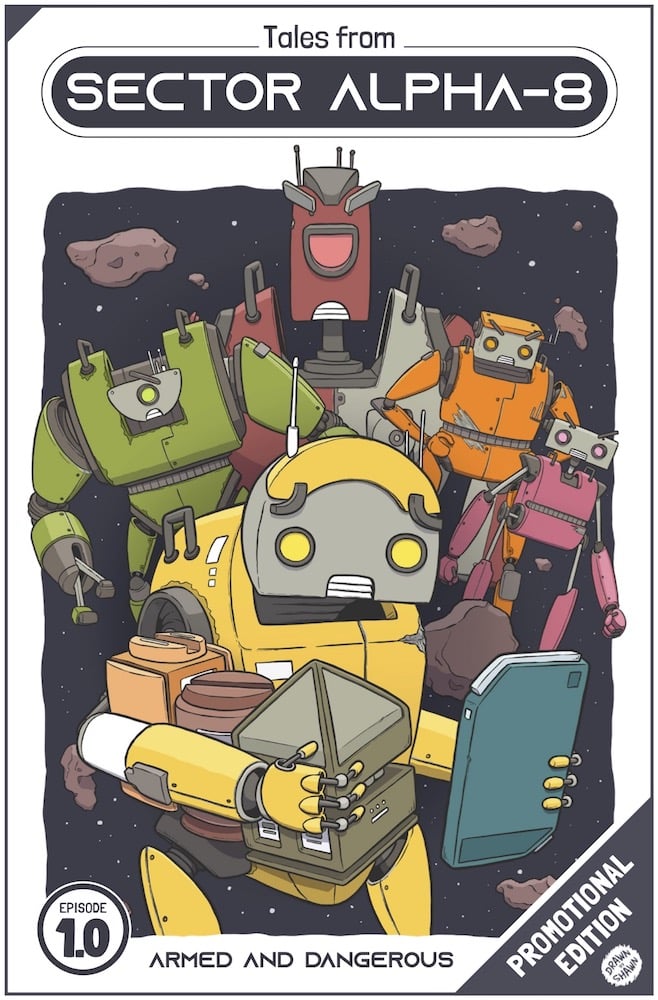 Option 2: Download FREE Comic Here
You can also download a "Promotional Edition" of the comic for FREE here, which is just the comic and no bonus content.