This mini-comic tells a story of a guy trying to escape an orbital station. With a case. Being chased by security. It's more adult in tone, as it incorporates some violence, dark humor, and satire. I decided on just eight pages to keep the creation time down, yet it's still enough to tell a complete (but short) story and work some different creative muscles.
Note: This comic is rated 12+/teen (NOT all-ages).
---
Three Ways to Get the Comic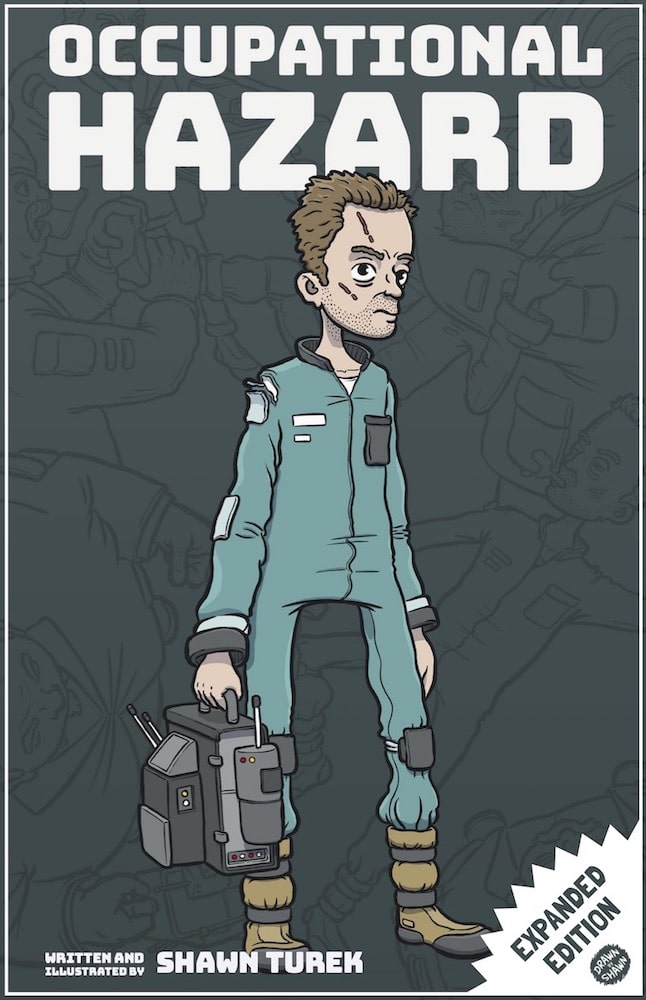 Option 1: Buy Digital "Expanded Edition" Comic on Ko-Fi
You can support me by purchasing the comic for just $1 (or more if you would like), which is the comic AND bonus content including development drawings and commentary.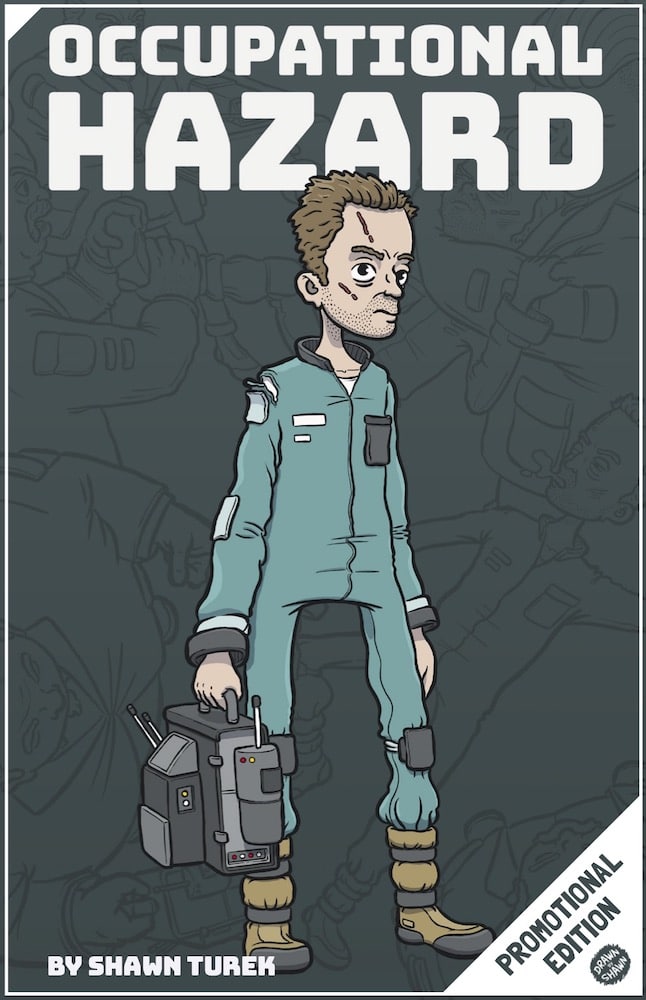 Option 2: Download FREE Comic Here
You can also download a "Promotional Edition" of the comic for FREE here, which is just the comic and no bonus content.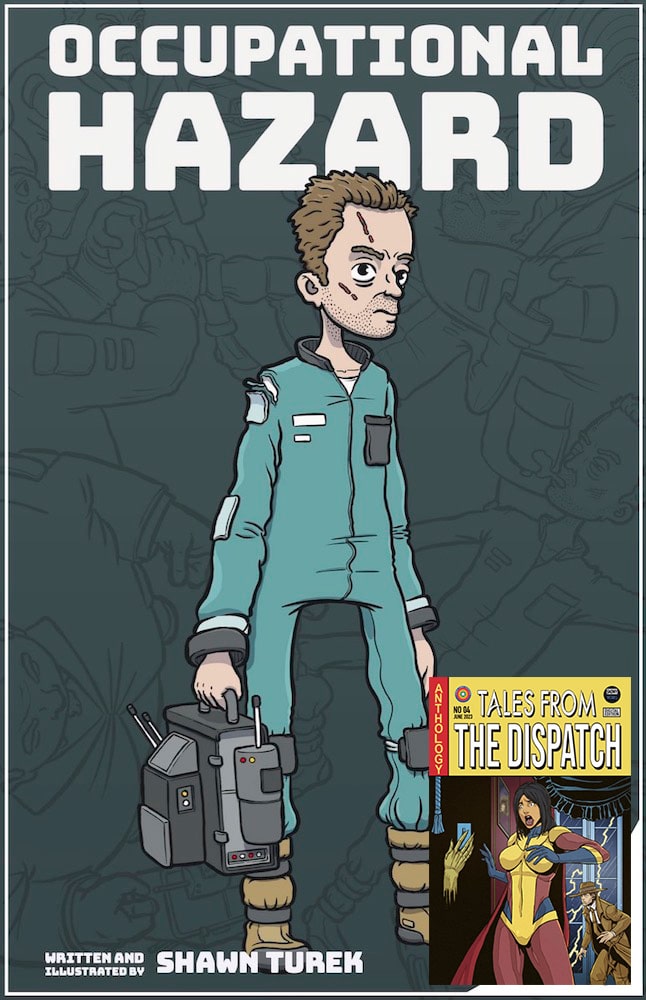 Option 3: Read Comic for FREE as Part of "Tales from the Dispatch" Anthology
Occupational Hazard was selected to appear in Vol 4 of the comic anthology Tales from the Dispatch. You can read it there for FREE (along with 13 other stories).