Whiteboard explainer videos use illustrations, animation, and voiceover narration to convey complex and abstract ideas in an entertaining and engaging way. In this day of smartphones and social media, attention is the new "currency", and explainer videos are a great way to stand out and hold a viewers attention long enough to unpack the details of your product or service.
For me they are a lot of fun to create because they combine a number of disciplines that I enjoy, including script writing, storyboarding, drawing, illustrating, and video production. All of my explainer videos use hand-drawn illustrations and not "library" or pre-drawn images. I feel that custom, bespoke videos are more effective, as you can create the visuals that best compliment the narration rather than searching for ones that are merely close enough.
It's not always easy to describe to people what my style of whiteboard explainer video is like. So, I figured I'd create a whiteboard explainer video ABOUT my whiteboard explainer videos. This gives you a feel for how I approach creating my whiteboard explainer videos AND what a finished one looks like.
Here is a recent series of whiteboard explainer videos I completed about annuities for an investment company. The agency I worked with provided the scripts and "visual cues/suggestions" to start with for each video. From there we collaborated on changes and improvements to get final scripts and storyboards. They arranged the background music and the voice artists. I combined all of this with custom illustrations to create each of the final explainer videos.
---
My Process
I'm a big believer in working through a process when creating something like an explainer video. Like with many projects, the further along in the process you are, the harder (and more expensive) it is to incorporate changes. At the same time, I realized that there's a certain amount of "art" to this, so this isn't an absolute thing. Rather a process provides a framework to ensure that things move along as efficiently as possible for everyone. Some projects require more milestones, while others not so much. With that said, here is the process I normally follow when creating an explainer video (and specifically for my own explainer video about my explainer videos above):
Script
With an explainer video, it all starts with a script. People usually think about the end product, which is the actual video and the grahics, but if it's not based on an effective script the final video will be no better. ("Garbage in, garbage out" sort of thing.) Often times I am collaborating with the client on the script. With a final script, I can also judge the approximate final length of the explainer video.
Ideation and Visual Outline
At this point I start to come up with ways to visually convey what is in the script. I'm looking for the important concepts and ideas that would benefit from complimentary illustrations or motion graphics of some kind. During this step I will often times break the script into sequences, which helps with pacing and production of the final video. From this I will create a visual outline, which is a sort of rough storyboard, that includes thumbnails of these visual ideas along with the portion of the script they correspond with. The visual outline will also include any "stage direction" that I'm planning, like if things will move into frame or be animated at a certain time. I send this visual outline to the client for approval.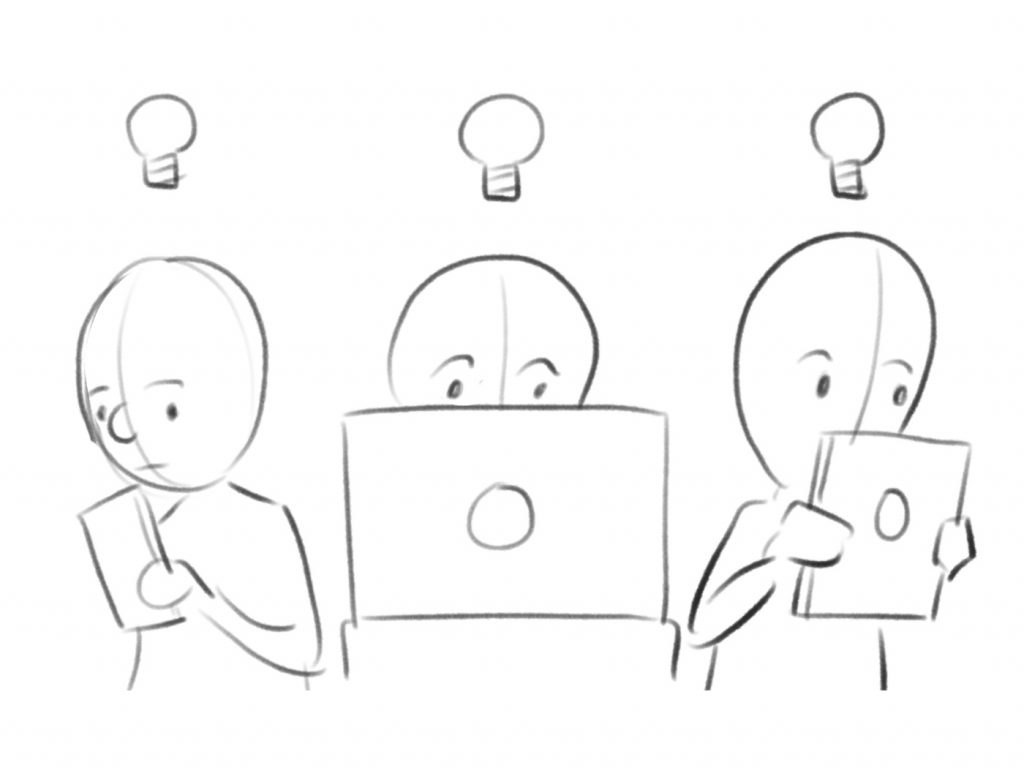 Storyboard
Then I will create actual storyboards, which are the final sketches of each sequence based on the visual outline. I will share this final storyboard document with the client for approval. These final storyboard images also server as the basis for the illustrations in the final explainer video.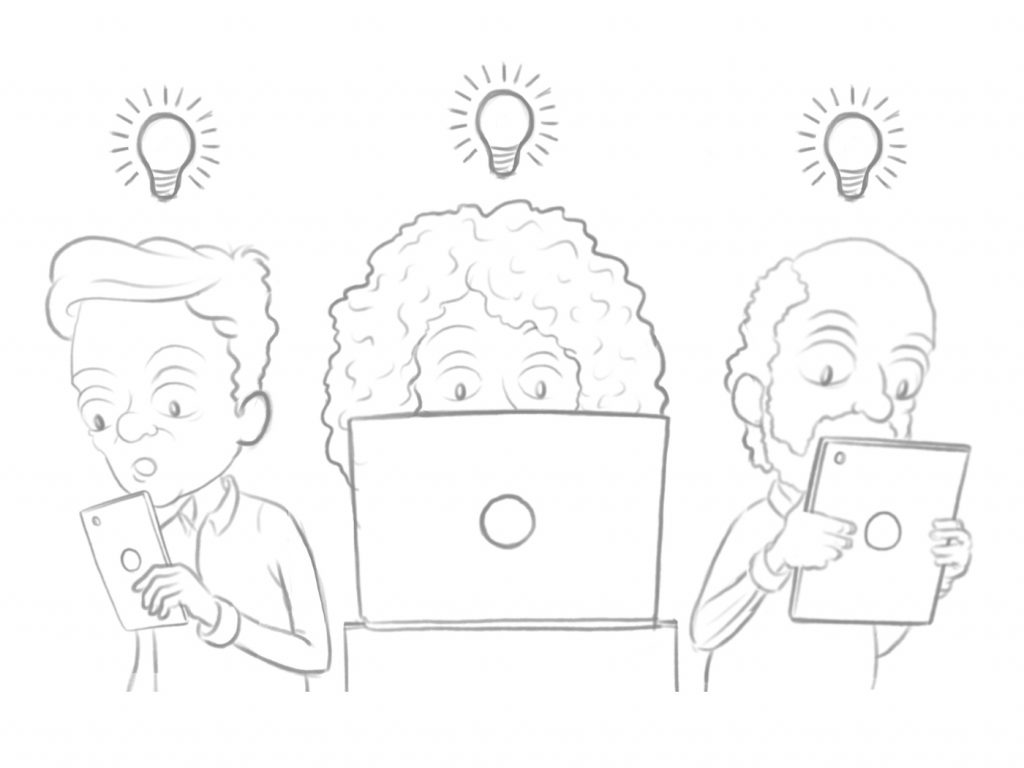 Explainer Video Production
With everything approved up to this point, I then create the actual explainer video. This includes lots of drawing and other technical stuff, so I won't bore you with the details (but I'll share if you're interested).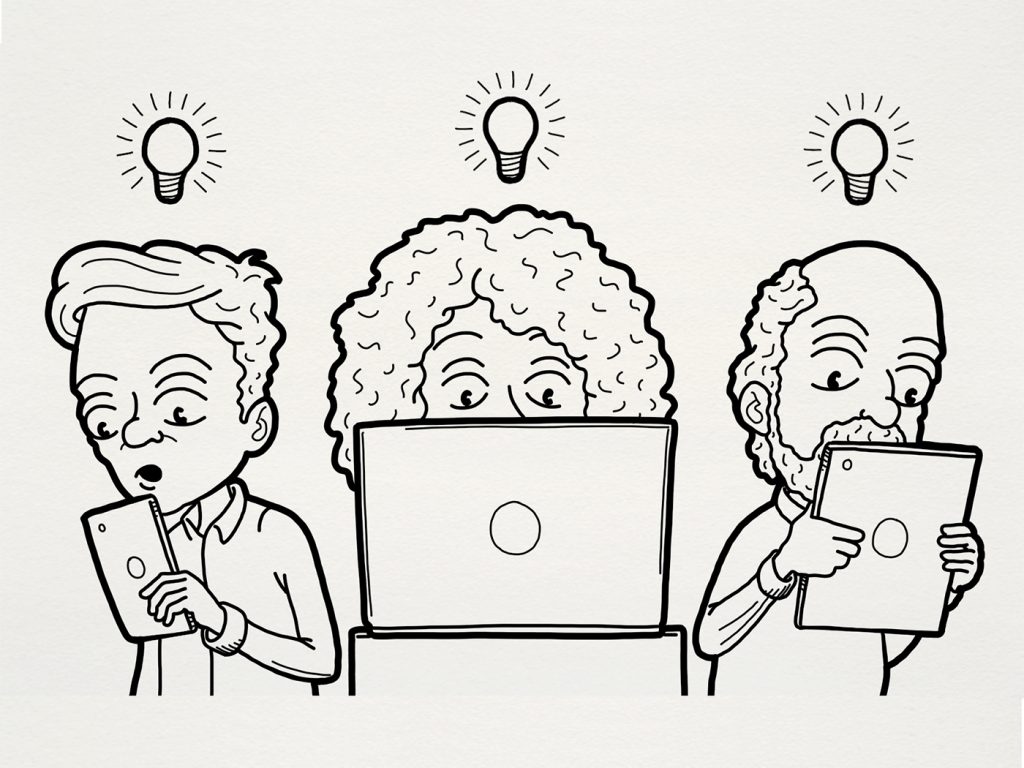 Narration and Background Music
Arranging the voiceover artist and getting background music can often happen at the same time. For the voice work, I've used online voice talent services, or have had the client provide this. For background music I normally use a website that offers royalty- free music, but like with voice talent I have had the client provide this as well.
Explainer Video Finalization
When the explainer video is complete, I export a high-quality file and send to the client. I will also send along a few still images from the video for use as video thumbnails for YouTube or other social media sites.
---
If you're interested in a whiteboard explainer video for your product or service, contact me and we can discuss further.