I'm working on a comic adaptation of the short fairy tale "The Turnip" by the Brothers Grimm. It will be a looser adaptation, as I'm altering the story a bit and changing the characters to anthropomorphic animals. Below is an image of the three main characters in their village.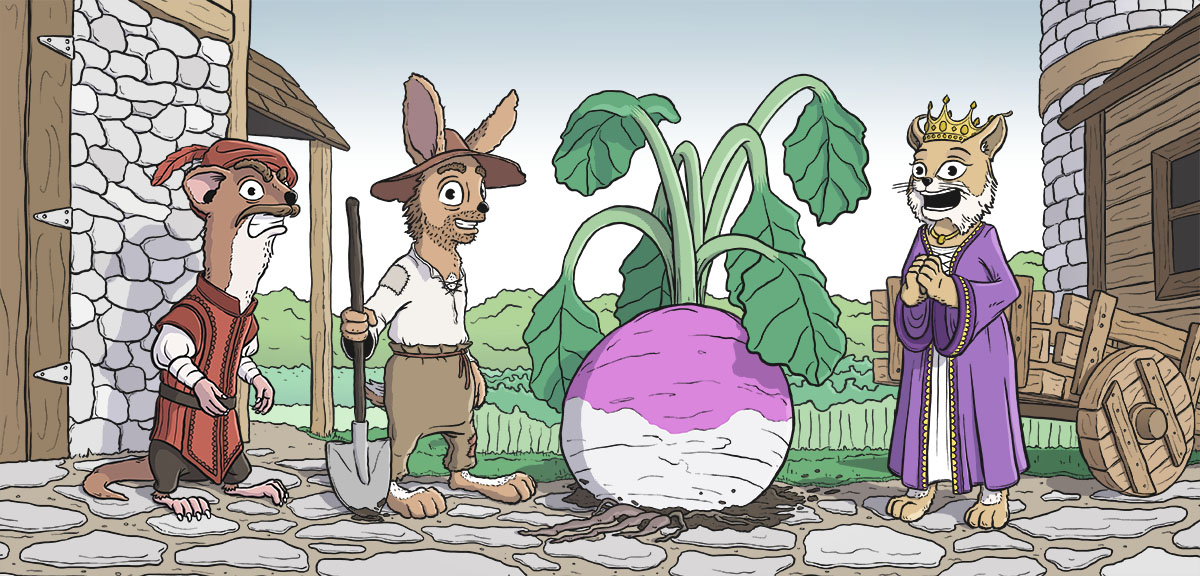 From left to right:
Cecil the Scoundrel (weasel)
The original story had two brothers, but I'm changing it so that they are not related. Cecil is based on the rich brother, so maybe a lord or something like that.
Roland the Farmer (rabbit)
This character is based on the poor brother from the original story. Here he is a peasant farmer.
Annabel the Queen (lynx)
The original story had a king, but I'm changing it to a queen just to mix it up a bit.