I'm working on a comic adaptation of the short fairy tale "The Turnip" by the Brothers Grimm that I am calling Roland's Turnip Experience. It will be a "loose" adaptation, as I'm altering the story a bit and changing the characters to anthropomorphic animals. Below is an image of the three main characters in their village.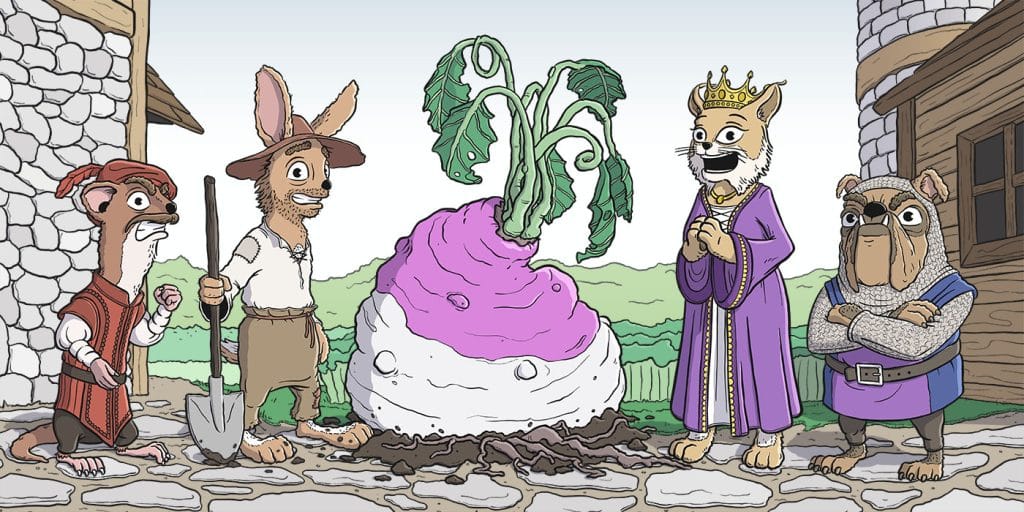 From left to right:
Cecil the Scoundrel (weasel)
The original story had two brothers, but I'm changing it so that they are not related. Cecil is based on the rich brother, so he is more of a lord in this story.
Roland the Farmer (rabbit)
This character is based on the poor brother from the original story. Here he is a peasant farmer.
Annabel the Queen (lynx)
The original story had a king, but I'm changing it to a queen just to mix it up a bit.
Queens Guard (dog)
The head of the queens royal guards.