I have a young daughter, and so many of my ideas start with her. One of our favorite activities is doing puzzles. I wanted to try creating a puzzle – as in the actual puzzle, the box art, everything. I was looking at some of the drawings I had done around that time to see if there was something that would work, and there was one of a dinosaur in an office (wut?) that I thought would make a fun puzzle. I found a company online that creates puzzles in low quantities, and after some development came up with this. I think it turned out pretty well. It was a fun project and I got to exercise a lot of different creative muscles. And … it got the thumbs up from my daughter!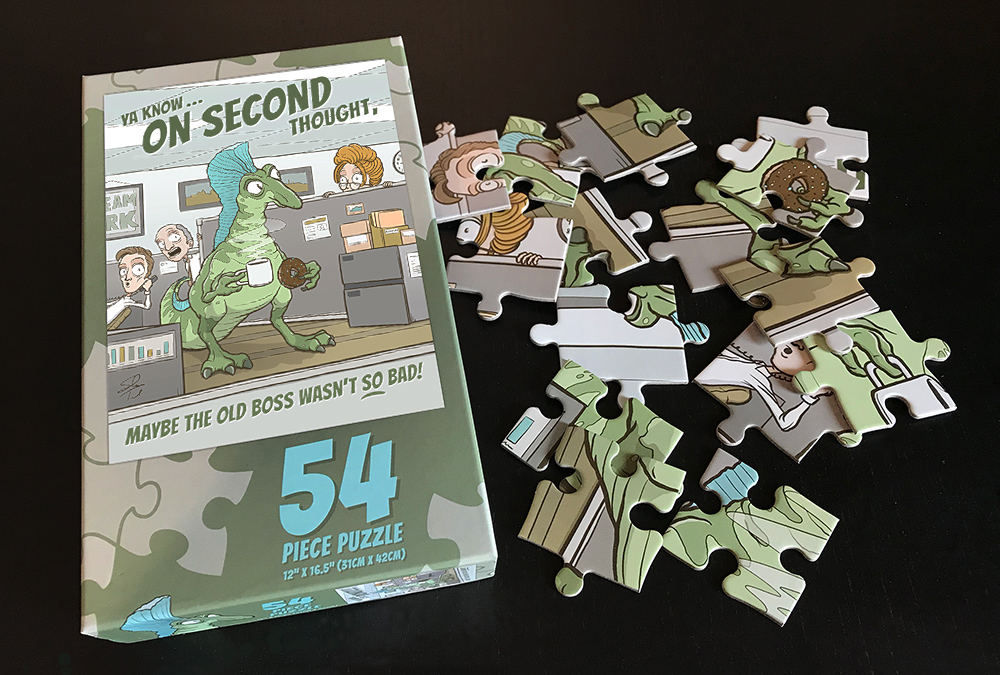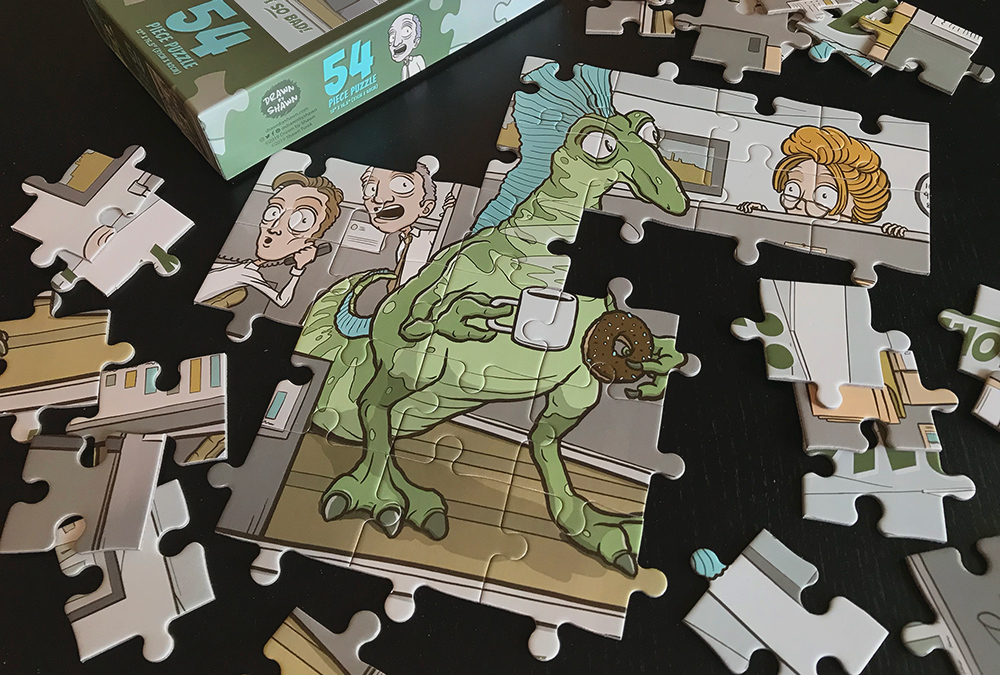 I started with some rough sketches. One nice thing about working digitally is that you can manipulate sketches around with ease to get just the right composition.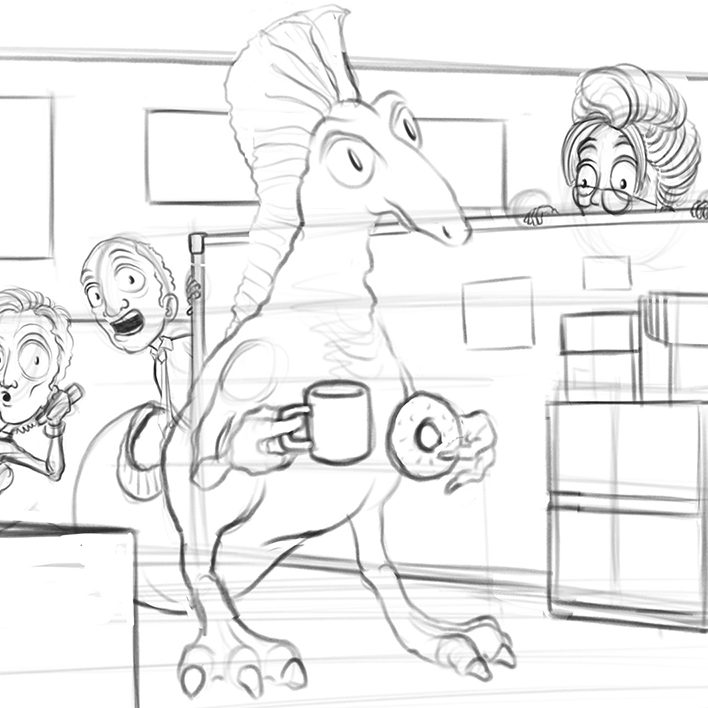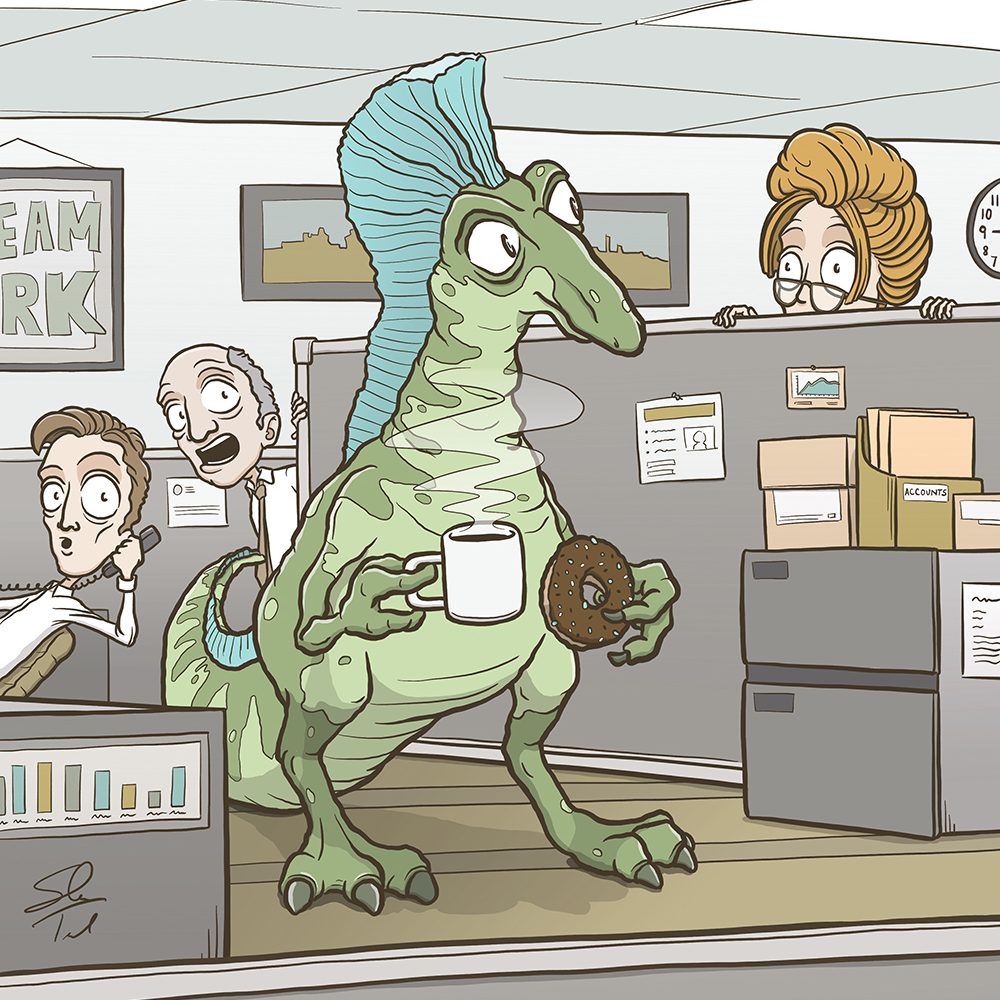 After I completed the artwork, I created a scale paper mockup of the box art. Whenever I'm making something physical, I find it extremely useful to make a physical prototype. There is nothing like holding it in your hands to get a real sense for scale and proportion. Then I created the final box art dieline and sent to the printer.